MITSUBISHI OUTLANDER PHEV NAMED A FINALIST FOR GREEN CAR JOURNAL'S ALL-NEW 2020 FAMILY GREEN CAR OF THE YEAR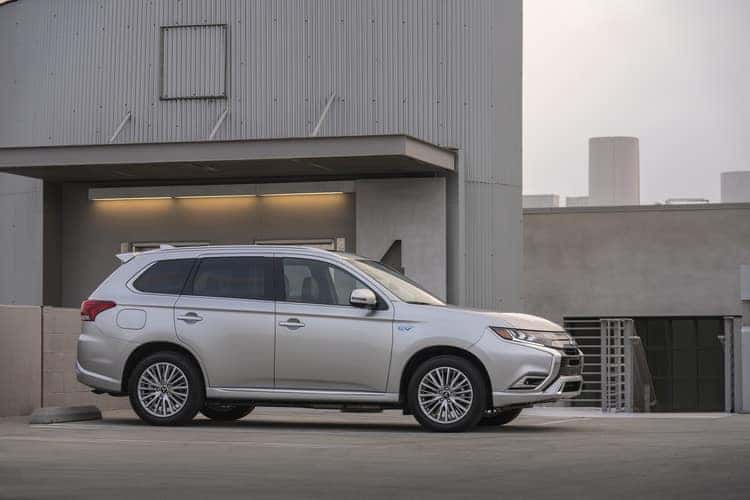 CYPRESS, Calif. – Mitsubishi Motors North America, Inc. (MMNA), the fastest-growing Asian brand in the U.S. for the second consecutive year*, announced the Outlander Plug-in Hybrid Electric Vehicle (PHEV) was named a finalist for the 2020 Family Green Car of the Year™ award by Green Car Journal.
Presented for the first time at the 2019 San Antonio Auto & Truck Show, the all-new 2020 Family Green Car of the Year™ award recognizes the increasingly important role that environmental performance plays in the family vehicle arena. The winner will be named at the show during a press conference on Thursday, November 21.
The Green Car Awards™ at the San Antonio Auto & Truck Show highlight the best environmentally friendly new model year vehicles to help make purchase decisions easier. Each finalist vehicle, by virtue of its 'green' attributes and rising above its many competitors on the market, earns the magazine's recognition as a 2020 Green Car Product of Excellence™.
The Outlander PHEV is the world's best-selling plug-in hybrid SUV** and brings together the superior efficiency of an electric vehicle, the utility or a crossover as well as stability and handling provided by Mitsubishi's Super All-Wheel Control (S-AWC) system. The PHEV boasts a 22-mile all-electric driving range mated to a gas motor to combine for an EPA estimated 74 MPG-e. The S-AWC system was modified specifically for the Outlander PHEV's unique twin electric motor configuration to allow maximum performance and superior traction and safety, especially in harsh weather conditions.
Last year, the Outlander PHEV also received Green Car Journal's 2019 Green SUV of the Year.
For more information on the Outlander PHEV and Mitsubishi Motors, please visit media.mitsubishicars.com.
*Based on Motor Intelligence CY2017 and CY2018 Sales by Manufacturer data. Excludes premium brands.
** Based on IHS Markit New Registrations of plug in hybrid and all SUV body styles for Jan 2013 – Sept 2018 compiled from governments & other sources (where available). Captures 95% of global new vehicle volumes in more than 80 countries.